›

›

Another Jesus Question
9 Answers
JESUS always did and will all-ways have the complete approval of his FATHER JESUS is his only SON.I don't remember where in the OT where this is Zeal for my house that is why JESUS became angry He said this is my FATHER'S house and you have turn it in to a den of thieves ! ! back when they were sacrificing animals and were selling them inside the temple they where overcharging the people and this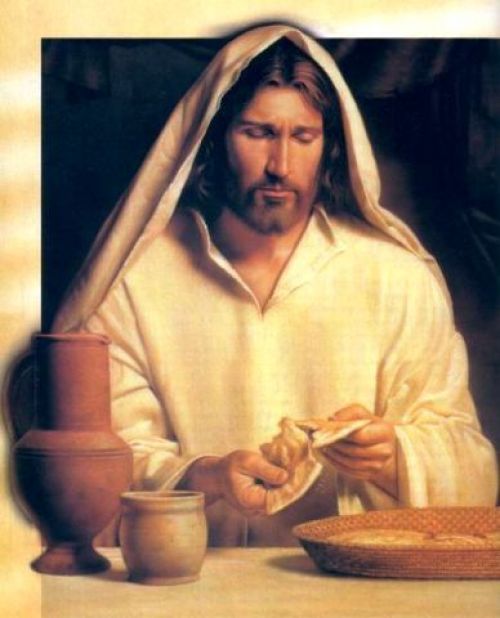 made JESUS angry. JESUS then began turning over the money changer's table's and HE opened the dove and pigeon cage's JESUS then made a whip of cords and drove them out of the Temple courtyard !!
No! Jesus was always approved by his father because of his zeal for His Fathers House. Unlike the rest of us he was a perfect man in Gods eyes.
(John 2:16-17) . . .Stop making the house of my Father a house of merchandise!" 17 His disciples called to mind that it is written: "The zeal for your house will eat me up."
(Psalm 69:9) 9 For sheer zeal for your house has eaten me up,. . .
Jesus fulfilled some 400 prophesies before, during his life and after his death.
Hope that is a satisfactory answer.
Matthew 21:12__Then Jesus went into the temple, threw out everyone who was selling and buying in the temple, and overturned the moneychangers' tables and the chairs of those who sold doves.
Mark 11:15__to Jerusalem, and Jesus having gone into the temple, began to cast forth those selling
and buying in the temple, and the tables of the money-changers and the
John 2:15__Jesus made a whip from some ropes and chased them all out of the Temple. He drove
out the sheep and cattle, scattered the money changers' coins over the floor
Did Jesus have a temper?
Why would Jesus make, need or use a whip?


Is money bad?
If so, why would we still be using it?
Couldn't Jesus (Son of God) just look at sinners and send them running in terror?
Of course, Jesus was disapproved, for He was not a fundamentalist, not worldy; not a money changer. He taught and blessed openly and freely. Thus did he defy the scheming, averious policies and contrivance of such churches who ask tribute for such favors as could not be paid for, being concerns of Spirit alone.
Top contributors in Uncategorized category