›

›

›

What do you think about the Fast and Furious scandal........
11 Answers
I posted about this last year. No one listened then. No one commented. Now look at the uproar. Of course Obama is involved. He tried to keep secret by invoking executive privilege.
Illegal sales of guns to Mexican criminals and Obama's backdoor policy for illegal immigrants is exactly why I made this last year.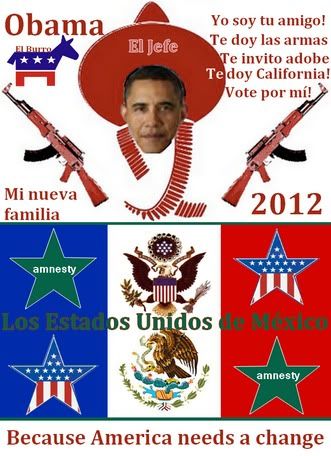 GW. Bush had a similar Program called "Operation Wide Receiver" that started in 2006. It was different from Fast & Furious. where they sold guns to cartels and immediatelly following the sale of guns, arrested them. Fast & Furious, came to national attention, when Border Patrol agent Brian Terry was murdered with a gun that was supplied by the ATF to criminals in Mexico. ATF. Sold 2000 guns to cartels of wich 1700 guns were never recovered. Some ATF members turned into informants against the program. We will never know how many people were actually killed with the guns that were sold to those criminals. Fast & Furious was a big failure and they dont want to own up to the fact, that many people were killed because of it. I am sure the Obama Administration knew all about it and trying to cover up. They schould be charged with conspiracy to commit murder.
You can catch up here. https://www.facebook.com/pages/Fast-Furious-Scandal/286573811355402
Additionally Congressman Issa has a secret whistleblower in the Justice Department who is feeding him information that Attorney General Holder is refusing to give up. Holder told Congress (under oath) that he and his Justice Department did not know anything about Operation Fast and Furious until he read about it in the papers. The new documents show he lied. It's the documents and emails that show Holder lied to Congress that he doesn't want to give up.
Wasn't the initial meeting during the George Bush administration and composed of his justice appointees as well as ATF officials? And wasn't it Holder who first called for a justice dept investigation a year later in Feb. 2011? While this doesn't mean Obama people were innocent it does seem to me that Bush people were to blame as well and should appear in fromt of congress as well? Maybe they have, I really couldn't care less, other than to say that Issa is a headline hogging, tea bag nutcase. I think that when they threatened to hold him in contempt of congress Holder should have informed them that he couldn't hold them in any more contempt than he already did.
Top contributors in Politics category