›

›

Questions that make you go hmmmmm....
9 Answers
I don't have a question, just an observation that makes me go...hmmmmm.
There has been this little restaurant on one of the main streets in our city called The Greek Boy.
The building next to it has always been a bar in one incarnation or another.
About two years ago, the last bar closed and an endoscopy clinic opened. The sign offers a colorectal cancer screening clinic and I KNOW that cancer is a very serious matter but every time I drive past these two businesses side by side, I think....hmmm...is this a coincidence? lol
Wikipedia clarifies your not too hmmmm Q:
DRIVEWAY A type of private road for local access to one or a small group of structures, and is owned and maintained by an individual or group. Driveways rarely have traffic lights, but some that bear heavy traffic, especially those leading to commercial businesses and parks, do. Driveways may be decorative in ways that public roads cannot, because of their lighter traffic and the willingness of owners to invest in their construction. Driveways are not resurfaced, snow blown or otherwise maintained by governments. They are generally designed to conform to the architecture of connected houses or other buildings. Materials used for driveways include concrete, decorative brick, cobblestone, asphalt, and decomposed granite, surrounded with grass or other ground-cover plants. Driveways are commonly used as paths to private garages, carports, or houses. On large estates, a driveway may be the road that leads to the house from the public road, possibly with a gate in between. Some driveways divide to serve different homeowners. A driveway may also refer to a small apron of pavement in front of a garage with a curb cut in the sidewalk, sometimes too short to accommodate a car.
PARKWAY could be a type of landscaped area
The central area, often landscaped, which separates opposing lanes of traffic on divided streets, roads, and limited-access highways.[1] Also known as a median (North American English), central reservation (British English), median strip (North American, New Zealand, and Australian English), or central nature strip (Australian English).
or types of a road
A divided limited-access road with grade separated interchanges. Also known as an expressway, freeway, and interstate highway (North American English); dual carriageway, motorway, and highway (British English); Autobahn (Germany, Austria, Switzerland), and Autostrada (Italy, Poland, Romania, Lithuania, Albania, Belgium, Egypt, Lebanon, and Israel).A broad landscaped highway thoroughfare,[1] or a roadway in a park or a landscaped thoroughfare connecting parks from which trucks and other heavy vehicles are excluded.
Harden Parkway in the picture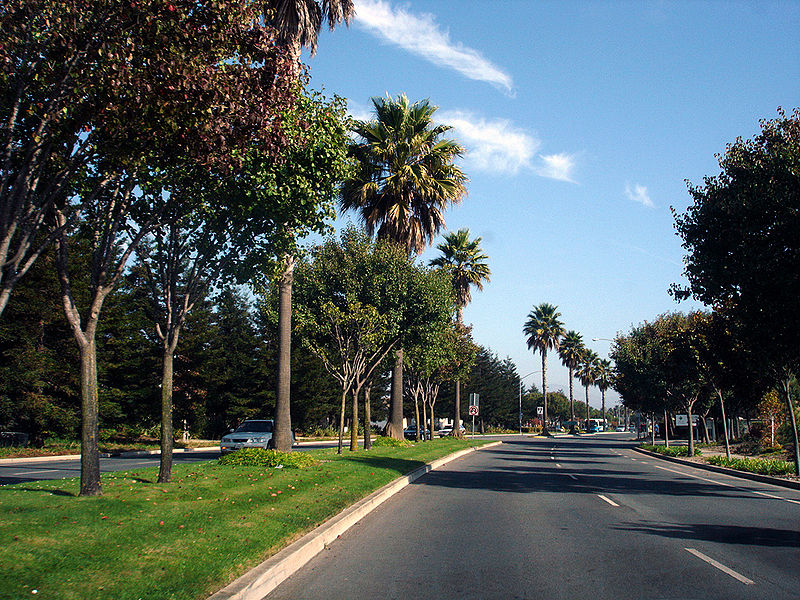 Top contributors in Uncategorized category