›

›

I'm eating pickle flavored potato chips....
4 Answers
I've seen a whole bunch of new and odd flavoured crisps popping up lately.
Cheese Fondue is the most recent crisp I have eaten, but not the strangest.
Last summer I had a bag of the Cheese Cucumber & Salad Cream. I guess this is the strangest flavour I've eaten and very good too.
I want to try the Cajun Squirrel if I can find any being sold here locally. This will be the strangest crisp/chip I've ever tasted. LOL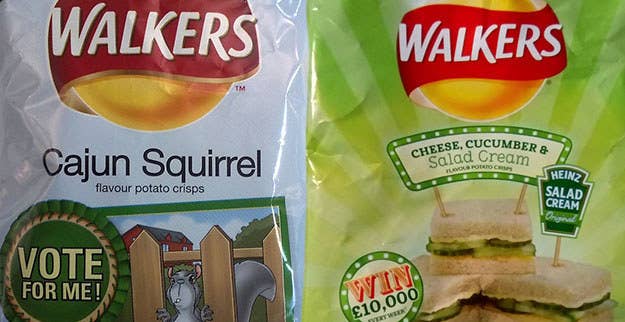 Top contributors in Uncategorized category