›

›

›

14/2/2016 50 years anniversary of decimal currency in Aussie
14/2/2016 50 years anniversary of decimal currency in Aussie
For those that do not know,,the small coin in the middle is the old " THREEPENCE"...YEEESSSS they have brought it back. it looks like they have put it on the back of a 10 cent piece..>>>>>>>><<<<<<<<..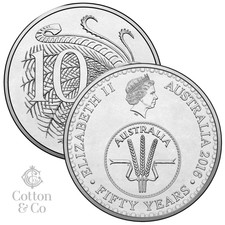 2 Answers
Remember it well, NOT.
I do remember when we went decimal, we were taught all about it in my last year at school,1970, I find it quite funny now that even some of the over 50s can't remember the old coinage, an age thing I suppose, I'm getting my photo taken for my free bus pass tomorrow, definitely an age thing. I loved the Brit thrupenny bit.
Top contributors in Other - News & Events category