›

›

Death for drug smugglers. Is this going too far?
Death for drug smugglers. Is this going too far?
http://news.yahoo.com/indonesia-executes-6-drug-convicts-including-5-foreigners-183735193.html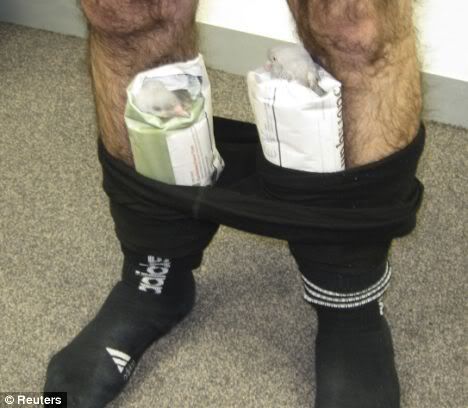 4 Answers
Considering the consequences, I would not risk going there with the possibility of someone planting drugs in my luggage, on my person or someone claiming their drugs came from me during the flight. If more people stayed out for this reason, perhaps they would ease-up on the penalty threat. Deportation is a simple smack-down and may not be enough for repeating offenders. But deporting them to the other side of the planet would take time to recover. Of course there is the opportunity of slave labor for earlier release. Let's consider the incarceration of a popular Rock & Roll band....You catch them with illegal drugs...so you take their drugs and escort them around to their performances where the police confiscate their revenue and music produced during the tour for resale internationally over the internet....Given the choice of that or death what would you choose?
Top contributors in Uncategorized category