›

›

›

Where Does A Cow Get Milk?
4 Answers
How a cow makes milk.
Watch very informative (short video) here>>https://www.youtube.com/watch?v=4JPcwpFSf94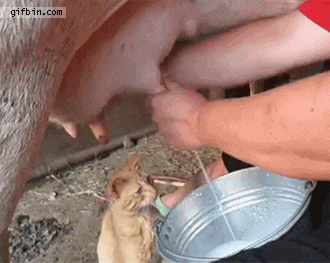 Cows don't get milk, they produce it and they are, in more senses than one, milked for all they are worth. More and more cows are living a life of misery in an environment which is totally alien to their instincts. Many spend their entire lives on a factory farm and have never seen a meadow or anything else for that matter. Do you care?
Top contributors in Other - Food & Drink category